搜索网站、位置和人员

新闻与活动 活动信息
生命科学专题学术讲座 | Catherine C.L. WONG: Frontier Omics Technology Advances the Development of Biological and Medical Research
时间
2022年8月2日星期二
16:00-17:30
生命科学专题学术讲座 | Catherine C.L. WONG: Frontier Omics Technology Advances the Development of Biological and Medical Research
    时间:8月2日星期二16:00-17:30    

Time:4:00-5:30 PM,Tues., Aug. 2nd,2022
主持人:西湖大学生命科学学院讲席教授 裴端卿
    Host:Dr. Duanqing Pei, Chair professor, School of Life Sciences
    地点:西湖大学云栖校区3号楼312会议室
    Venue:Room 312, 3F, Building 3, Yunqi Campus
主讲嘉宾/Speaker: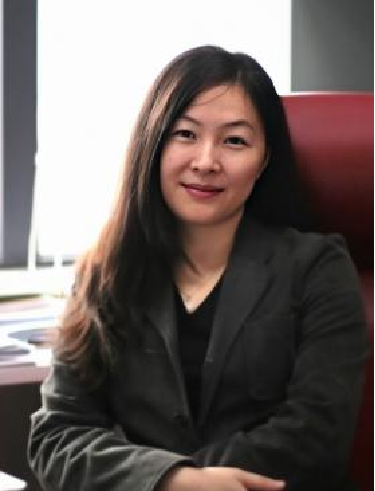 Prof. Catherine C.L. WONG,Deputy Director, Department of Medical Research Center, Peking Union Medical College Hospital; Principal Investigator, Center for Life Sciences, Peking Unversity & Tsinghua University; Honorary Professorship, Faculty of Biology, Medicine and Health, The University of Manchester
Prof. Wong obtained her PhD from the University of Hong Kong in 2003, majoring in Physical Chemistry. From 2005 to 2012, she worked with John R Yates (known as "Father of Proteomics") as postdoctoral fellow and then senior staff scientist in the Scripps Research Institute. She was introduced back to China in 2013 by the Chinese Academy of Sciences to establish the National Center for Protein Sciences (Shanghai), where she won "Outstanding Introduction Technological Talent Award". In 2017, she played a leading role in establishing Center for Precision Medicine Multi-omics Research (CPMMR) in Peking University Health Science Center. In 2022, she joined Peking Union Medical College Hospital as Deputy Director of Department of Medical Research Center.
Prof. Wong has been dedicating to the mass spectrometry-based proteomics for over 20 years. Currently, her research interests mainly focus on the development of world-leading cutting-edge technologies, including single cell proteomics, absolute quantitative proteomics and glycoproteomics. Moreover, to discover authentic disease biomarkers and to unveil disease mechanisms based on large clinical cohort were also her main pursuing. She proposed the scientific strategy of "From Bed to Bed" in 2015. Since then, she has used multi-omics technologies, combined with biotechnology, chemical biology, neural networks and other interdisciplinary technologies for functional verification, mechanism analysis, as well as clinical application of IVD. At present, multiple pipelines including tumors and mental diseases are in development and transformation.
Up till now, Prof. Wong has published over 90 articles in the journals such as Cell, Science, Nature, Cell Res, Nat Cell Biol, Nat Methods, Nat Commun, Nat Protoc, PNAS and so on. She is currently the Vice President of China Human Proteome Organization (CNHUPO), and Associate Editor of BBA- PROTEINS PROTEOM.
In 2021, Prof. Wong won several academic honors including "Bayer Investigator Award" and "The 11th Peking University Experimental Technology Achievement Award". Meanwhile, the research project she presided over (Cell, 2020) was awarded as "Top 10 Advances in Life Sciences of 2020 in China" and "2020 Key Medical Advances" by Chinese Academy of Medical Sciences. The paper was entitled as "Cell Press 2020 China Annual Paper".    
讲座摘要/Abstract:
Mass spectrometry, originally invented by particle physicists at the end of 1890s, has been developed into a unique technology after a century of continuous innovation. Since the two ionization technologies (ESI and MALDI) won the Nobel Prize in 2002, mass spectrometry has leaped out of traditional physical chemistry, leading to rapid advances in the biological field. The complex organism itself and the multivariate research scope of modern biology provide the unquestionable space of technological innovation for the development of mass spectrometry technology. At the same time, it also makes the biology research more thorough and extensive. In recent years, mass-spectrometry-based omics technologies play vital roles in the discovery of new biological findings, authentic disease biomarkers, as well as complex disease mechanisms. Taking important clinical questions as the root, our research develops cutting-edge high-throughput multi-omics technologies (including single-cell proteomics, absolute quantitative proteomics, glycomics, extracellular vesicleomics, etc.). Through exploring and revealing the unknowns in biomedical and clinical research, we aim at effectively establishing standardized procedures for the development and verification of clinical biomarkers, with ultimate contributions to human health.    
联系人/Contact:
生命科学学院
于文越 yuwenyue@westlake.edu.cn