搜索网站、位置和人员

新闻与活动 活动信息
Physics Colloquium | Chuanshan Tian: Unveiling Microscopic Processes of Energy Transfer at Buried Interfaces: A Small Step Forward
时间
2023年9月21日(星期四)
下午14:00-15:30
主持
Prof. Hongfei Wang, PI of School of Science, Westlake University
Physics Colloquium | Chuanshan Tian: Unveiling Microscopic Processes of Energy Transfer at Buried Interfaces: A Small Step Forward
Time:14:00-15:30, Thursday, Sept. 21, 2023

Host: Prof. Hongfei Wang, PI of School of Science, Westlake University
Venue: E10-211, Yungu Campus, Westlake University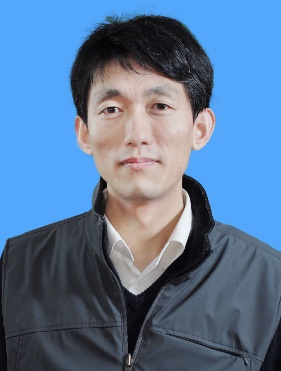 Prof. Chuanshan Tian,
Department of Physics, Fudan University, Shanghai 200438
E-mail: cstian@fudan.edu.cn
Speaker:
Chuanshan Tian received his B.S. and Ph.D from Fudan university in 2001 and 2006, respectively. From 2006 to 2010, he has been a postdoctoral researcher at Univ. of California at Berkeley, in collaboration with Prof. Y.R. Shen. At the end of 2010, he joined the physics faculty at Fudan Univ. His research interest includes the development of novel surface nonlinear optical spectroscopy and physics at the interface.
Abstract:
The quantum confinement, proximity effects and specific structure occurring at material interfaces have led to the discovery of numerous novel physical and chemical phenomena, offering new avenues for controlling material properties. The development of in-situ detection and manipulation methods that are sensitive to interfaces is crucial for elucidating the microscopic mechanisms of interface devices and optimizing their efficiency. Nonlinear optical spectroscopy, as viable analytical method, plays an important role for in situ study of the light-matter interactions and material properties. This talk will focus on novel methods of interface-sensitive nonlinear spectroscopy and interface-sensitive terahertz nonlinear spectroscopy, along with several applications in analyzing the microstructure of interfaces and chemical reaction processes. Furthermore, the potential of interface nonlinear spectroscopy methods in tracking the microscopic dynamics of interface energy transfer and chemical reactions will be discussed.
Contact:
School of Science,Li Huang, Email: huangli10@westlake.edu.cn