搜索网站、位置和人员

新闻与活动 活动信息
Physics Colloquium | Prof.Junling Wang 王峻岭: Ferroelectricity (and Multiferroicity) going 2D
时间
2022年6月23日(周四)
13:30-15:00
Physics Colloquium | Prof.Junling Wang 王峻岭: Ferroelectricity (and Multiferroicity) going 2D
时间:2022年6月23日(周四) 13:30-15:00
Time: 13:30-15:00, Thursday, June 23rd, 2022
主持人: 西湖大学理学院PI 刘仕 博士
Host: Dr. Shi Liu, PI of School of Science, Westlake University
地点:西湖大学云栖校区5号楼一楼学术报告厅
Venue: Auditorium, Building 5, Yunqi Campus
主讲嘉宾/Speaker: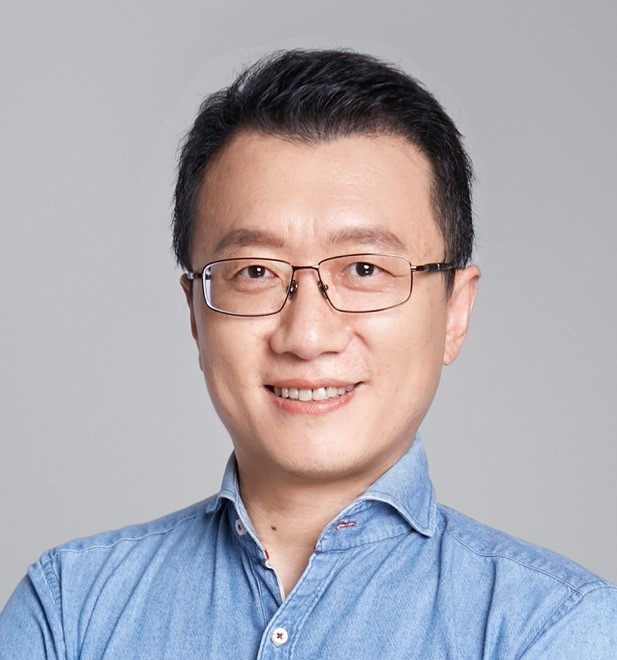 王峻岭 教授
讲席教授
南方科技大学物理系
主讲人简介/Biography:
Professor Junling WANG obtained his B.S. degree from Nanjing University, China in 1999, and Ph.D. degree from University of Maryland, College Park in 2005. After a short postdoc training at PennState University, he joined Nanyang Technological University, Singapore as an Assistant Professor in 2006. He was promoted to Associate Professor with tenure in 2011 and Full Professor in 2017. In 2020, he joined Southern University of Science and Technology (SUSTech), China as a Chair Professor.
Professor Wang's research activities focus on multiferroic materials. Through materials processing, structural and electrical/magnetic characterizations, he strives to understand the fundamental physics of multiferroic materials at low dimensions and develop new materials/devices for the next generation information technology. His pioneering work on multiferroic BiFeO3 thin films has attracted much attention in the field. His recent work also includes 2D layered materials that possess ferroelectric and/or magnetic properties. He has published over 160 papers in high impact journals, including Science, Science Advances, Nature Materials and Nature Communications. His work has been cited more than 17900 times with an H-index of 52 (google scholar).
讲座摘要/Abstract:
Ferroelectricity and multiferroicity in 3D perovskite oxides, such as BiFeO3, have been studied extensively for various applications in electronic and optoelectronic devices. However, epitaxial growth of high-quality oxide films requires the careful selection of substrates and high temperature. In addition, dangling bonds and defects at the interface drastically deteriorate the electronic coupling between multiferroic and other materials. The groundbreaking work on graphene has triggered an intense search for other 2D materials with intriguing physical properties. However, ferroelectricity and ferromagnetism have so far been less explored in 2D materials.
In this talk, I will introduce our recent study on a 2D ferroelectric material, CuInP2S6, which can be cleaved into single/multiple layers with polarization perpendicular to the planes. Switchable polarization is observed in thin CuInP2S6 of ~4 nm, while piezoelectricity is demonstrated in flakes only two layers thick. More interestingly, when the lattice dimension is reduced from 3D to 2D, unique behaviors arise. For example, negative piezoelectric response has been observed, completely opposite to that of 3D ferroelectrics. The addition of ferroelectricity to the 2D materials family opens up possibilities for novel applications, including sensors, actuators, non-volatile memory devices, and various vdW heterostructures based on 2D materials. More importantly, CuInP2S6 can serve as the parent compound, from which we can obtain other 2D materials with unique functional properties, even multiferroicity.
References
[1] "Room-temperature ferroelectricity in CuInP2S6 ultrathin flakes", Fucai Liu, Lu You, Kyle L. Seyler, Xiaobao Li, Peng Yu, Junhao Lin, Xuewen Wang, Jiadong Zhou, Hong Wang, Haiyong He, Sokrates T. Pantelides, Wu Zhou, Pradeep Sharma, Xiaodong Xu, Pulickel M. Ajayan, Junling Wang*, Zheng Liu*, Nature Communications, doi: 10.1038/ncomms12357 (2016).
[2] "Origin of giant negative piezoelectricity in a layered van der Waals ferroelectrics", Lu You, Yang Zhang, Shuang Zhou, Apoorva Chaturvedi, Samuel A. Morris, Fucai Liu, Lei Chang, Daichi Ichinose, Hiroshi Funakubo, Weijin Hu, Tom Wu, Zheng Liu, Shuai Dong*, Junling Wang*, Science Advances, 4, eaav3780 (2019).
[3]"Anomalous polarization switching and permanent retention in a ferroelectric ionic conductor", Zhou Shuang, You Lu, Chaturvedi Apoorva, Morris Samuel A., Herrin JasonS., Zhang Na, Abdelsamie Amr, Hu Yuzhong, Chen Jieqiong, Zhou Yang, Dong Shuai, Junling Wang*, Materials Horizons 7, 1 (2020).
讲座联系人/Contact:
理学院 陈老师 chenyanyan@westlake.edu.cn