新闻与活动 活动信息
西湖名师论坛第110期 | Truls Norby: New Ways for Protons and Electrons in Functional Materials
时间
2021年12月3日(周五)
14:00-15:30
西湖名师论坛第110期 | Truls Norby: New Ways for Protons and Electrons in Functional Materials
时间:2021年12月3日(周五)下午14:00-15:30
Time:2:00-3:30 PM, Friday, Dec 3, 2021
地点:西湖大学云栖校区5号楼学术报告厅
Venue: Auditorium, First Floor, Building 5, Yunqi Campus
主持人:西湖大学工学院PI 陆启阳
Host: Dr. Qiyang Lu, PI of School of Engineering, Westlake University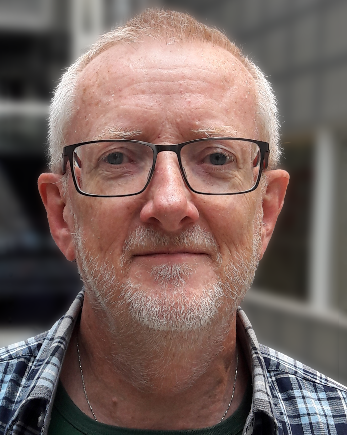 主讲人/Speaker:
Prof. Truls Norby, Professor of Department of Chemistry, University of Oslo, Head of Group for Solid-State Electrochemistry, Norway 
Truls Norby got his PhD from University of Oslo (UiO) 1986, became professor at Department of Chemistry UiO 1994 and since 1997 heads Group for Electrochemistry. He works with defects and transport in materials for solid-state fuel cells, electrolysers, batteries, membranes, and sensors, specialising in protons and protonic transport in oxides and on their surfaces. He also integrates materials chemistry and semiconductor physics in photoelectrochemistry, oxide thermoelectrics, and innovations in design and fabrication. Norby has published 280 journal papers, graduated >100 Master- and PhD-students, and is member of the Norwegian Academy of Science and Letters and three other national academies. He has founded 4 companies, won the UiO Innovation Prize 2012 and the Norwegian Guldberg-Waage medal for chemistry 2018.
报告题目/Title:
New Ways for Protons and Electrons in Functional Materials
讲座摘要/Abstract:
The world is going electrical, and energy conversion and storage is going electrochemical, in batteries, electrolysis of water, hydrogen, and ammonia. Electrochemists and materials scientists study and develop materials and kinetics for electrodes, and strive toward all-solid systems with polymer or ceramic electrolytes. In the first part of the talk we look briefly at proton conducting ceramics and their potential for unique processes for hydrogen, natural gas, and ammonia. We focus on special challenges of the oxygen electrode, involving bulk and surface diffusion of protons. This leads on to proton conductivity in adsorbed water from high to ambient temperatures, and the question if we can use it for something. Finally, we put on our materials chemists' glasses and look at the p-n junctions semiconductor physicists make for computing and optoelectronics – maybe we discover some new possibilities.
讲座联系人/Contact:
科技合作部 sci-tech@westlake.edu.cn