新闻与活动 活动信息
生科院专题学术讲座 | Quan Zhou:Lipidomic Reprogramming of Macrophages: How and Why?
时间
2021年4月13日 星期二
16:00-17:30
生科院专题学术讲座 | Quan Zhou:Lipidomic Reprogramming of Macrophages: How and Why?
时间:4月13日(周二),16:00-17:30
Time:4:00-5:30 PM,Tues.,April 13,2021
地点:西湖大学云栖校区3号楼学312会议室
Venue: Room 312, 3F, Building 3,Yunqi Campus
主持人:西湖大学生命科学学院研究员 谢琦
Host:Dr. Qi Xie, School of Life Sciences, Westlake University
主讲嘉宾/Speaker: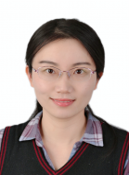 Dr. Quan Zhou
ZJU100 Young Professor of "New Hundred Talent Program"
School of Medicine, Zhejiang University
Dr. Zhou received her B.Sc. and M.D from ZJU and her Ph.D. from UCLA. Her Ph.D. thesis was carried out in Prof. Steven J. Bensinger's lab, where she contributed to the lipid analysis pipeline setup and studied how distinct immune signals reprogram the macrophage lipidome. In particular, She focused on how interferon and MyD88 mediated signals profoundly perturb cholesterol and fatty acid homeostasis and how these perturbations facilitate antiviral and antibacterial immunity.
Dr. Zhou has recently joined the School of Medicine at Zhejiang University as a ZJU100 Young Professor. Her lab will continue to explore the "how" and "why" questions in lipidomic reprogramming in macrophages.
讲座摘要/Abstract:
Lipid metabolism of immune cells can be rapidly reprogramed by inflammatory signals in a cell type and signal-specific manner. This reprogramming can profoundly influence host defense, anti-cancer immunity, self-tolerance, and autoimmune disease pathogenesis. Using complementary "shotgun" and isotope tracer mass spectrometry approaches, we systematically measured the changes in lipid biosynthesis, import, and composition of macrophages induced by various Toll-like receptors (TLRs) and inflammatory cytokines. Mechanistic studies showed that MyD88 mediated signal could induce accumulation of monounsaturated fatty acids (MUFAs), which has a regulatory role in inflammation. On the other hand, Type I IFN mediated signals alters the distribution of cholesterol in the plasma membrane, conveying resistance of neutrophils and macrophages to cholesterol-binding bacterial toxins. The above studies illuminate novel circuits of lipid-immunity crosstalk.
讲座联系人/Contact:
生命科学学院
于文越 yuwenyue@westlake.edu.cn